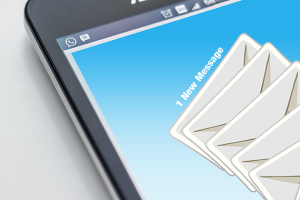 A new study reveals that email is the preferred method of communication for medical providers. HealthLink Dimensions, a healthcare data solutions provider, polled 787 physicians, nurse practitioners and physician assistants. They asked these providers what type of information they want to receive from suppliers, healthcare marketers and insurance professionals and how they prefer to receive those communications.
Published in the 2017 Annual Healthcare Professional Communication Report 2017, the results reveal that email is king in the healthcare arena. According to the survey, 66% of physicians and 75% of nurse practitioners and PAs prefer email for industry news, medical product updates and research opportunities. The study also found that mobile devices are now just as important to medical professionals as desktop computers. In fact, 52% of nurses and PAs and 46% of physicians say they use mobile devices.
What does this mean for healthcare marketers? First and foremost, it's time to focus on email communications. Secondly, all of your email campaigns, websites and other marketing communications must be optimized for mobile devices. Last but not least, it's crucial to provide valuable content. According to HealthLink, "Content is just as important as the mode of delivery. Knowing the type of information health care professionals want and respond to is the key to effective engagement."
To see HealthLink's video, click here.